With the game on Sunday versus the Eagles, both the Tennessee Titans and the Philadelphia Eagles have submitted their final injury reports.
Let's do a quick analysis of the report.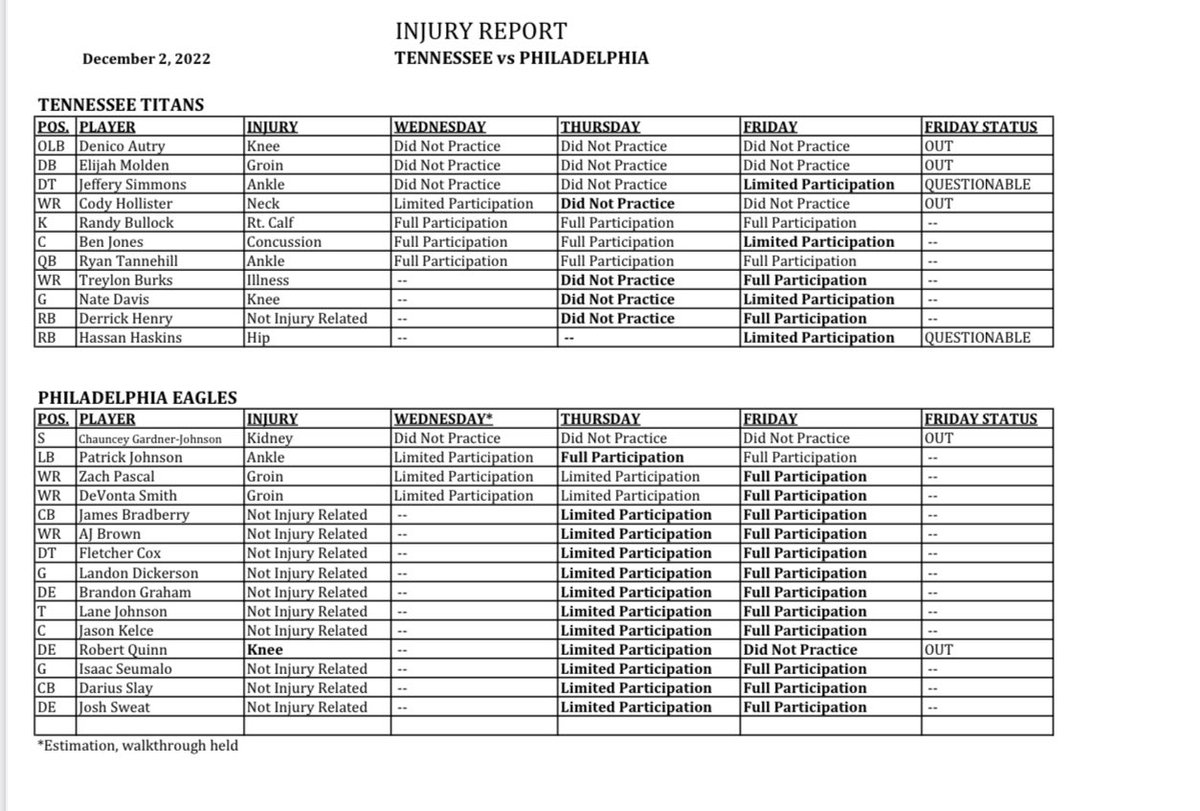 Not Playing
Denico Autry: This is going to sting, because the defense sorely needs all of its playmakers, but I'd rather have him for the rest of the season than rush him back. Also, helps that it looks like Ola Adeniyi is trending towards playing.
Elijah Molden: Still dealing with a groin injury and has said that this is the hardest thing he's ever had to deal with.
Cody Hollister: Never wish harm or injury on anyone, but on the bright side this make offensive groupings look less predictable and the Titans desperately need that.
New Edition
Hassan Haskins: Not sure what's happened here but Haskins has popped up on the injury report with a Hip Injury for the first time today. Not sure what the hell is up with all of these hip injuries, but maybe its karma for giving Haslett that walker then firing him.
The Likely
Jeffery Simmons: I think its safe to say, Big Jeff is going to find his way on the field
Ola Adeniyi: I would say he is going to play, and they need his speed, but this team, more often than not, slow plays bringing these guys along when they come off IR.
Playing
Ben Jones: He's out of concussion Protocol! The Titans offensive line will get back their spiritual leader as they are set to face a meaty defensive line. Much needed.
Nate Davis: People have to stop overreacting to the Thursday Rest Day injury reports.
Randy Bullock: Look for the veteran to get the start.
The Best News
People that were absent from the list all week: Amani Hooker & Bud Dupree
The Enemy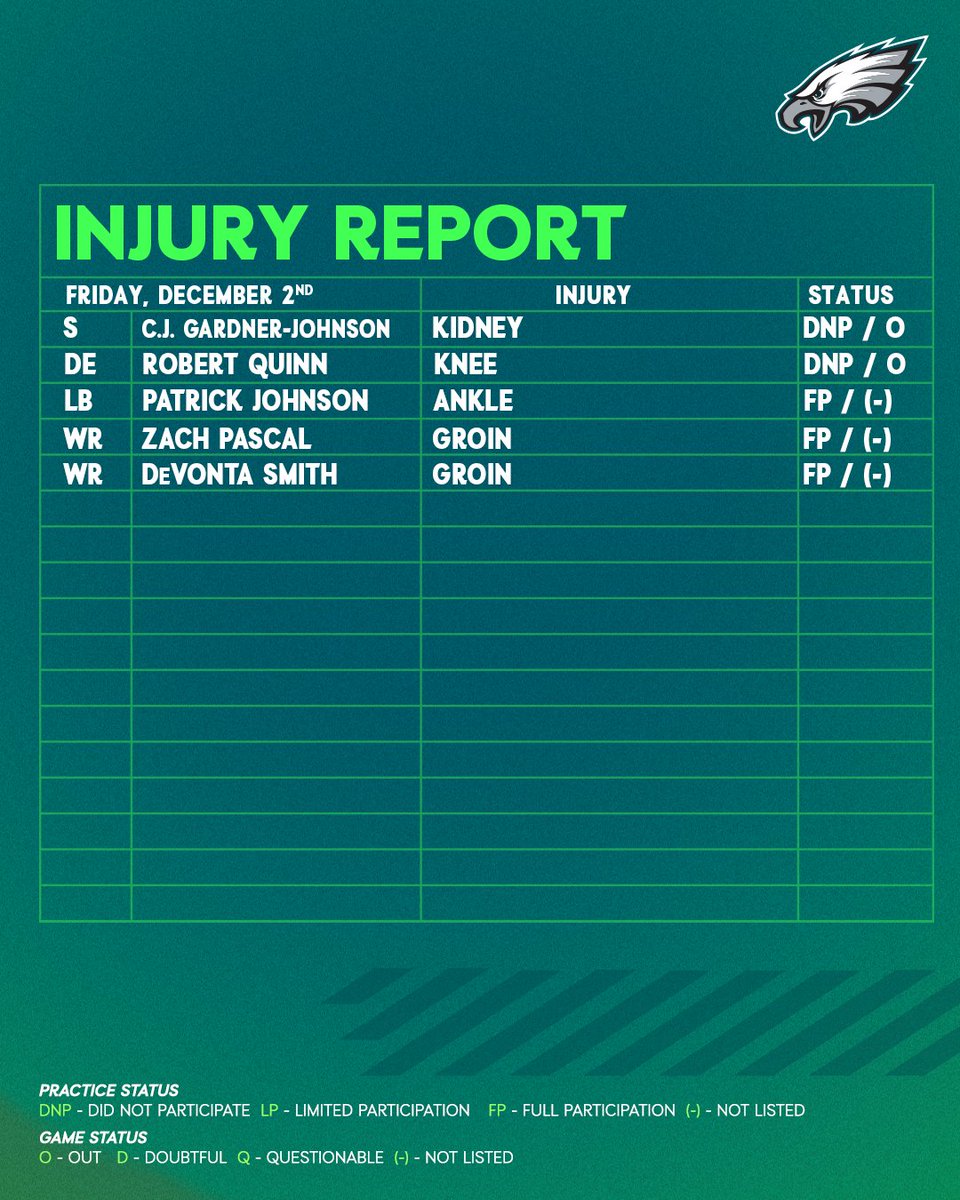 We already knew CJGJ was not going to be playing, but Robert Quinn who was listed as a limited participant yesterday, is a surprising "out". Pascal and Smith both were Limited Particpants the last two days, and this has them at a full practice, so you can expect both to start.
Author: Zach Lyons
With over 17 years experience of losing Fantasy Football games, Zach has been a Titans fan since moving to Nashville in 2002. A die-hard Alabama fan, but he doesn't let that cloud his judgement of the Elite Players they have put in the NFL. Players like Derrick Henry, Julio Jones, and AJ McCarron. You've heard him on Football & Other F Words giving his Unfiltered Opinions as facts and that won't change. He's always 100% right even if he has to revise earlier statements. Lawyered.