Earlier this week, I wrote an article detailing why the Titans would consider taking a quarterback and the different draft strategies behind that idea. I detailed the historical data surrounding quarterbacks that were drafted via trade-up, stick and pick, and even trade back scenarios.
So, today I have decided to play the role of the all-seeing Watcher and take a peek into those three different timelines and what the Titans do with the rest of the draft picks in each of those scenarios. In these scenarios you can substitute any of the quarterbacks you like for the ones I choose. In my eyes these two are their guys: Sam Howell and Desmond Ridder.
I am your guide through these vast new realities. Follow me, and dare to face the unknown, and ponder the question: what if?
What if…the Titans traded up for a QB?
Targeted Pick Range: 7-8
Main Team to Target: Giants, Falcons
1.7 Value: 1500
1.8 Value: 1400
The Trade: ATL Receives: 2022 1st, 2023 1st / TEN Receives 8th Overall
Round 1: Sam Howell/Desmond Ridder
Using the 2017 Texans trade up for Deshaun Watson, the Titans give up two first round picks to move up and grab their guy. Pick your fighter in this scenario, because every QB is available, except Malik Willis, who the Saints trade up for. The Titans get their chosen QB of the future, without having to sacrifice picks in a deep draft at their other positions of need.
Round 3: Cole Strange, G, UTC
If I had to choose one player in this draft that screams "Two-Tone Blue", it would be Cole Strange. Strange in the third round is the optimal and realistic value for a player of his caliber. The Titans now can have Strange come in and compete with free agent Jamarco Jones, and Aaron Brewer for that left guard spot. Even if he doesn't win right away, the Titans now have gotten younger on the OL to better protect Howell in 2023.
Round 4: Justyn Ross, WR, Clemson
Oh well would you look at that, a viable WR has fallen right into Robinson's lap yet again. Justyn Ross is a forgotten wide receiver out of Clemson who has had a rough time with testing at his pro day. However, keep in mind he is coming off an injury he suffered in the 2021 season. His pro day numbers are eerily similar to another form Clemson WR: Tee Higgins. Ross is a reliable wide receiver who suffered from poor QB play in 2021. He only had one drop last year on 72 targets. He's best suited for a big slot role.
Round 4: Chigoziem Okonkwo, TE, Maryland
Imagine a faster, younger, cheaper version of Jonnu Smith, and you'll get Chigoziem (Chig) Okonkwo. The Titans desperately need a dynamic pass catching tight end again, and while Austin Hooper has already helped improve the TE room ten fold, the Titans need to double down. With most of the other TE's off the board in the 4th, Chig is a steal. Also look for a guy like Cade Otton at this spot if he's there.
Round 5: Marcus Jones, DB, Houston
The Titans get depth in the defensive backs room, while also theoretically solving their return game issues. Marcus Jones is an athletic corner back who started off in the slot, but switched to outside, and over the last two years has allowed a 50% competition rate when targeted, with 48.7% in 2022. He was also 2nd in the nation forcing 16 incompletions. Not only is he outstanding on the outside, he's an absolutely electric returning, with nine return touchdowns. I would project him as a slot corner, and maybe move Molden to the Cruikshank role.
Round 6: Vederian Lowe, T, Illinois
The investable, "Who?!?" pick from the Titans comes with this offensive lineman from Illinois. Vederian Lowe should be on your radar as the Titans held a private workout with him recently. This very well could be a UDFA situation, but there's not much difference in round six prospects and a UDFA. Lowe is a massive and athletic offensive tackle. He also has zero concerns about maturity, and is praised for his durability, character, and leadership. He's a developmental offensive lineman who projects better at LT, but this allows Radunz some flexibility and the team an offensive lineman for when Lewan leaves.
Round 6: Matt Araiza, P, San Diego St.
Brett Kern took a paycut, and is only here for one more year. Titans are able to grab the best punter in the class and have their future settled at that position.
What if…the Titans traded down for a QB?
Left Side Analysis: Not my Cup of Tea
The Titans traded back to get a 2nd and an extra 3rd. In my opinion that's not enough to really trade back and forego the potential 5th year option for your quarterback. However, I wanted to show both scenarios for I am The Watcher.
The Titans end up with familiar faces with Strange, Okonkwu, and Araiza. However some new names popped up. Alec Pierce is a Titans wide receiver. He can do anything asked of him, and he can be relied to be in the right spot at the right time. Pairing him with his college quarterback just makes it that much better.
Zach Tom is a steal in the fourth round and he is an athletic and technically sound player that can be a 10 year starter for this team. ZaQuandre White, is an explosive athlete who can make catches in the passing game. He would be a good compliment to Henry while also providing the ability in the run game to go between the tackles.
Right Side Analysis: More my speed
Trading back with the Chiefs to pick up an extra third makes all the sense in the world for both teams. the Chiefs would want to jump Green Bay as they both have similar needs on their roster, specifically wide receiver, and the Titans only move back a few spots to get their quarterback who will have a 5th year option.
The Titans really lucked out being able to snag Christian Watson and Dylan Parham in the third. I'm not saying Watson won't go before the third round, but I am surprised at the amount of people who have him going in the first. Seems like one of those players that just randomly jumps several rounds, when in reality that doesn't happen in the NFL offices. I love Parham, because he can start off competing for the left guard spot, but ultimately you can transition him to Center.
I mentioned Cade Otton as an option in the 4th when talking about Chig Okonkwu. Otton is an underused tight end, who is a menace when on in the move run blocking. He can generate yards after catch and he is tough.
Tyreke Smith and John Ridgeway, and the already discussed Marcus Jones, are value picks for depth on the defense that have enough tools to be coached up to be starters and contributors. Finally, there's Velus Jones. The Titans double down on both wide receiver and returners in this draft, a course correction for what feels like a decade of ignoring the position. Jones will be a 25-year-old rookie, but should do enough to make this team with his special teams contribution.
What if…the Titans QB1 fell to 26?
Round 1: Sam Howell/Desmond Ridder
The Titans had their choice of both Ridder and Howell at 26th overall. In real life, I doubt this is the case and it is probably either one or the other available at that point and time, but in this timeline, they both made it.
Round 3: John Metchie III, WR, Alabama
This is my dream pick for the third round. The Titans get a top tier wide receiver who fell because of injury. Metchie is a willing blocker and is an explosive wide receiver who upped his play strength. He had 20 broken tackles last season, up from 5 in 2020. He also is one of the better route runners in the class. This would be an A+ pick for the Titans in Round 3.
Round 4: Chigoziem Okonkwo, TE, Maryland
Click here if you already forgot what I said about Chig.
Round 4: Alontae Taylor, DB, Tennessee
The Titans had their defensive back coach, Anthony Midget, in Knoxville for his pro day. I like what Taylor can bring in physicality and leadership, and think he would translate best into the Cruikshank role manning up on tight ends. He has the size and speed to handle bigger passing game threats, like tight ends. He also can double as a special teams gunner, which is a plus for the Titans.
Round 5: Cordell Volson, OT, North Dakota State
Cordell Volson is a guy who has that nasty mentality that you look for in an offensive lineman. It isn't a flashy pick and he would be a developmental offensive lineman, and the Titans already took one in Radunz last year, his teammate. Chris Paul was also on the board, and is a possibility, but both are for 2023, and not for 2022.
Round 6: Matt Araiza, P, San Diego St.
Click here if you already forgot what I said about Matt.
Round 6: Tre Turner, WR, Virgina Tech.
The Titans double dip on wide receiver, and take Tre Turner. I like a lot of Turner's game, and think the 6th round would be a steal compared to 2021 6th rounder Racey McMath. He has enough athleticism to make contested catches look easy, and while he has average NFL long speed, his physicality can make up for that. He could develop into a quality back up, but with starter upside that could eventually take over for Nick Westbrook-Ikhine/Dez Fitzpatrick in that WR4ish role.
Conclusion
The draft isn't over if the Titans were to select a quarterback with whatever is their first pick in the NFL Draft. I know that's counter intuitive to the sky is falling nature of Titans fans, but there are a myriad of universes even beyond the ones I have shown you today, that can result in the team getting better and drafting for the future.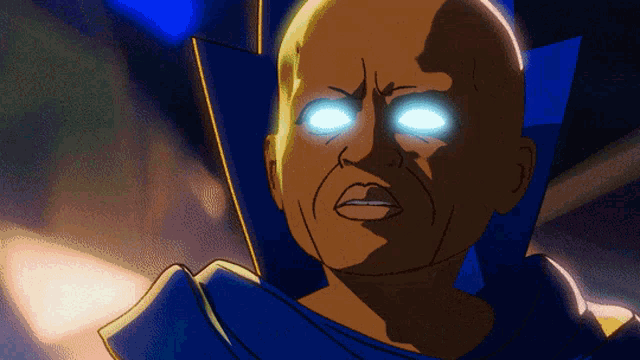 Author: Zach Lyons
With over 17 years experience of losing Fantasy Football games, Zach has been a Titans fan since moving to Nashville in 2002. A die-hard Alabama fan, but he doesn't let that cloud his judgement of the Elite Players they have put in the NFL. Players like Derrick Henry, Julio Jones, and AJ McCarron. You've heard him on Football & Other F Words giving his Unfiltered Opinions as facts and that won't change. He's always 100% right even if he has to revise earlier statements. Lawyered.